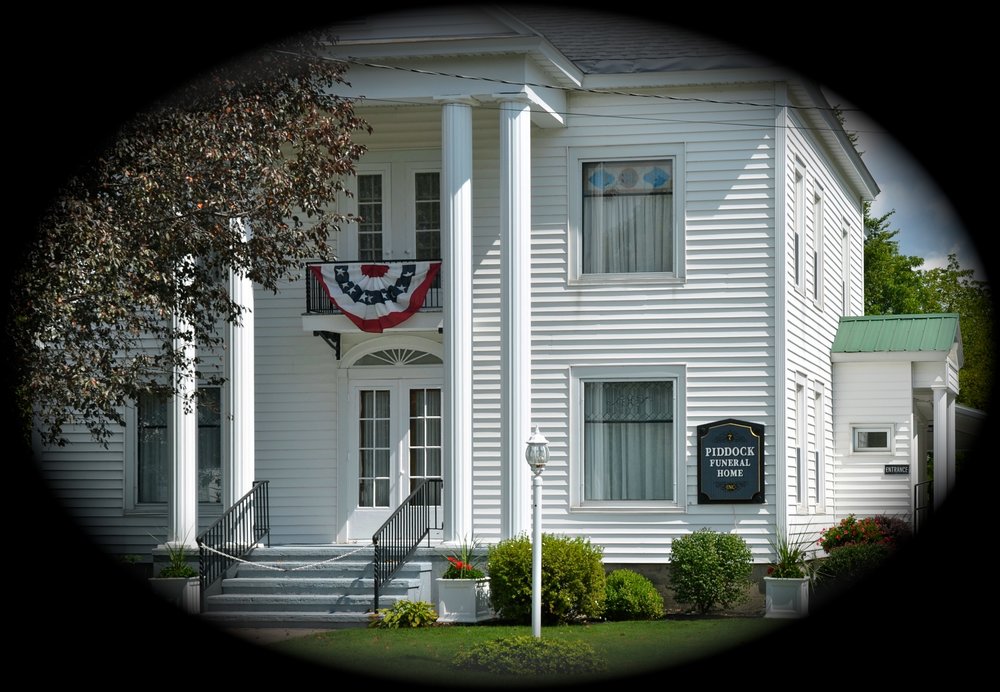 The Piddock Funeral Home was established in 1931 by Roswell G. Piddock. Mr. Piddock operated the funeral home as a place where families could expect to receive professional and dignified services for their loved ones at a fair and reasonable price.
David W. and Pamela M. Kellogg operate the funeral home today following the standards set by Mr. Piddock.
Being locally owned, we realize the importance of working within your budget. To do so, we offer a variety of choices including traditional funerals with earth burial, traditional funerals followed by cremation, cremations with visitation and a memorial service or direct cremation. We will carefully help guide you through the many decisions that must be made during this challenging time.
Your selection of service choice is a personal one and we will conduct it in a professional and dignified manner.
We encourage you to contact us at any time for information, or if you have questions we will be happy to meet with you in the comfort of your own home or at the funeral home.